Bed & Breakfasts in Ditmas Park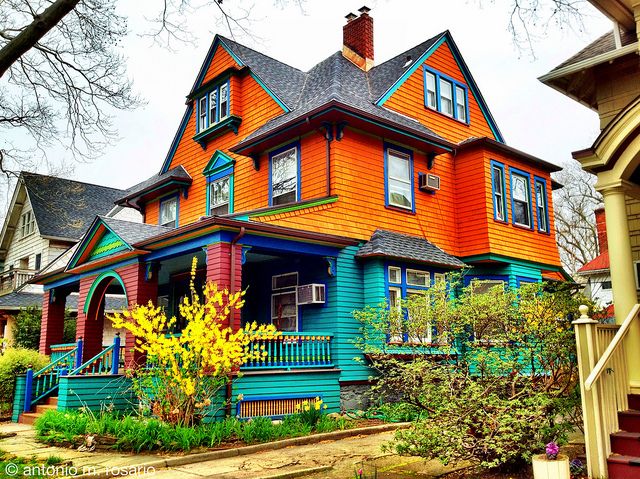 Springtime at a Ditmas House by AMRosario on Flickr.
You've got company coming in from out of town, but you don't have enough space for all of them? We have plenty of rooms available around the neighborhood in some beautiful bed & breakfasts, and one new set of suites. Because people often ask, we thought we'd compile them all here so you can easily find them when you need them.
Bed & Breakfasts
Bibi's Garden
Bibi and Harry Kisoensing
762 Westminster Road
718-434-3119, bibisgarden@aol.com
DeKoven Suites
Sue Lehrer
30 DeKoven Court
718-421-1052, suzieboo@aol.com
Emilia's Retreat
Donna Zaengle
31 DeKoven Court
718-724-0406, EmiliasRetreat@aol.com
Eve's Place
Eva Isman
751 Westminster Road
347-256-2577, evesplace_2001@yahoo.com
The Griffin
Joseph Berk and Jeannine Umrigar
32 Dekoven Court
718-875-7645, thegriffinbandb@optonline.net
Handfinger's Hide-Away
Merrie Handfinger
522 Rugby Road
718-469-8285, merrie@handfinger.com
Honey's Bed & Breakfast
Laura and Carlos Berger
770 Westminster Road
917-873-9493, info@honeysbedandbreakfast.com
The Isabella At Ditmas Park
Jorin and Alexandra Reddish
557 Rugby Road
718-826-0456, info@theisabellaatditmaspark.com
The Loralei
Robert Seidel and Lance Tukell
667 Argyle Road
646-228-4656, info@loraleinyc.com
Rugby Gardens
Sue Fishkin and Michael Hurwitz
317 Rugby Road
718-469-2244, rugbygardens@gmail.com
Suites
Midwood Suites
1306 Avenue H and 1078 East 15th St
718-253-9535, Midwoodsuites.com@gmail.com