New Cortelyou Road Restaurant Bashi Channel Celebrates Soft Opening, Will Hold Grand Opening This Saturday
As waiters and waitresses delivered tray after tray filled with soup dumplings, bánh mì sandwiches, miso ramen, and a whole lot more to a restaurant jam-packed with neighbors laughing and clinking glasses of beer and wine, it was easy to see the future of Bashi Channel (1120 Cortelyou Road, by Westminster Road) at the eatery's soft opening Tuesday evening.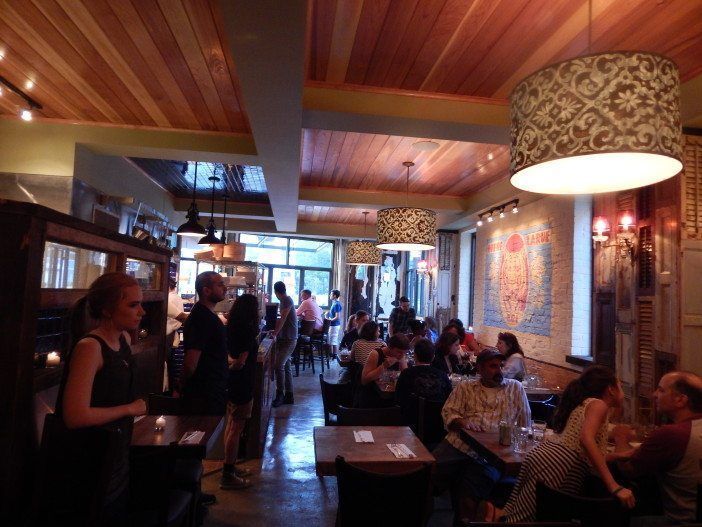 The Asian-fusion restaurant — named for the waterway between the Philippines and Taiwan (the area's cuisine is well represented in the new spot) — from Ox Cart's David Pitula and Jim Mamary, as well as a third owner, George Ortiz, will officially debut at 5pm this Saturday, May 16. Before the grand opening, we luckily glimpsed a preview of the food and ambiance at last night's shindig that was well attended by many a neighbor who happily sampled a varied and delicious menu that centers on ramen, noodles, sandwiches, and salads.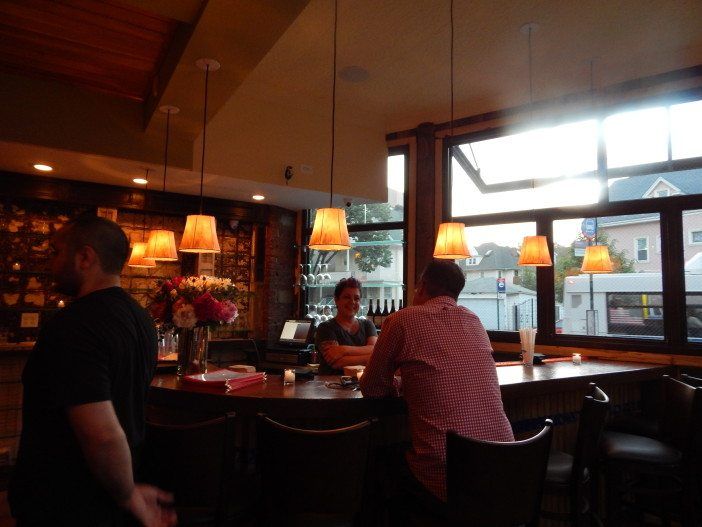 And, as we overheard numerous people saying last night, it's a menu that seems to have something for everyone, whether you're vegan, vegetarian or a big meat-eater, with options ranging from, for example, miso green chili pork dumplings ($7 for five) to the vegan-friendly Bashi noodles ($12 for the dish that includes rice noodles, coconut oil, Szechuan peppercorn, long bean, carrot, bok choy, bamboo, bell pepper, tofu, lemongrass sauce, and crispy basil) and the Shoyu ramen ($14 for the meal that features wood ear mushrooms, scallions, seaweed, egg, and fish cake).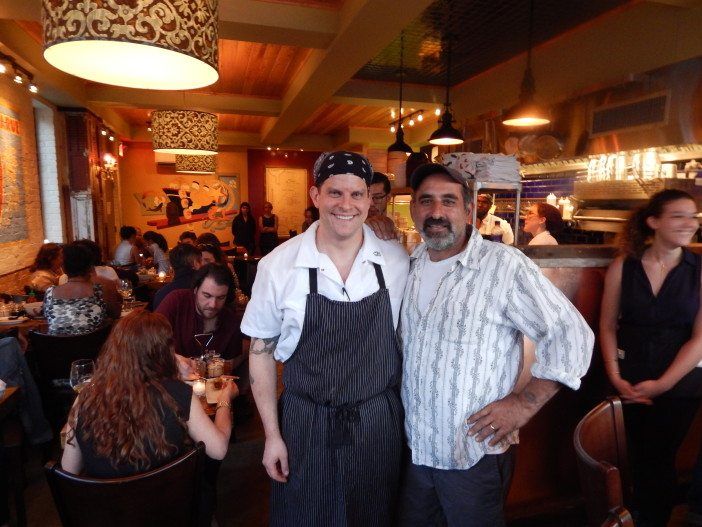 "The soft opening went really well — it seems like everyone likes where we're going with everything," David told us. "I think conceptually we're spot on; the neighborhood's really going to thrive with it."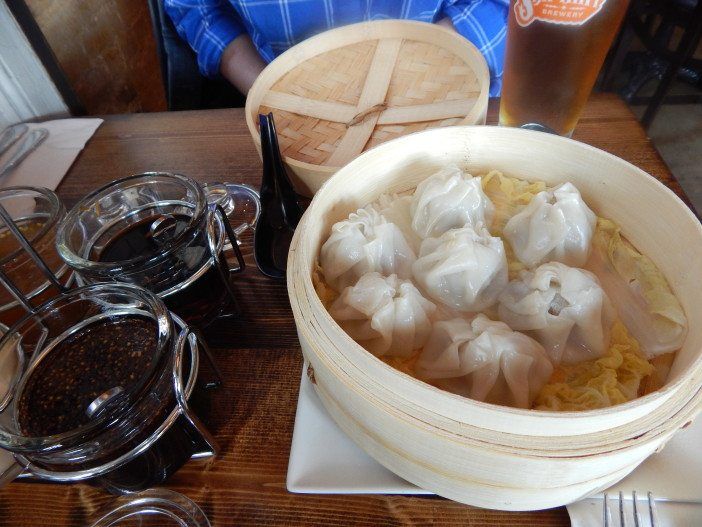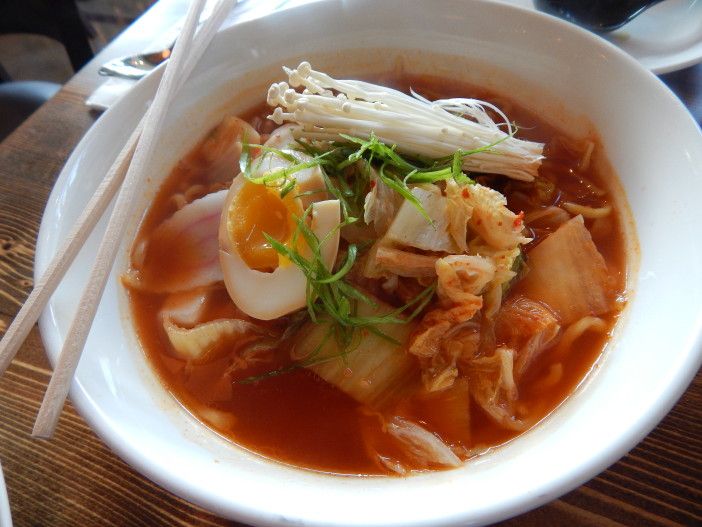 Neighbors more than embraced the food and the atmosphere last night, and our Managing Editor Mary Bakija and I easily downed our soup dumplings ($10 for seven), which were filled with a rich broth and pork meatballs, and a wonderfully spicy miso ramen ($14), which included seasoned bamboo shoots, corn, bean sprout, egg, scallion and pickled ginger.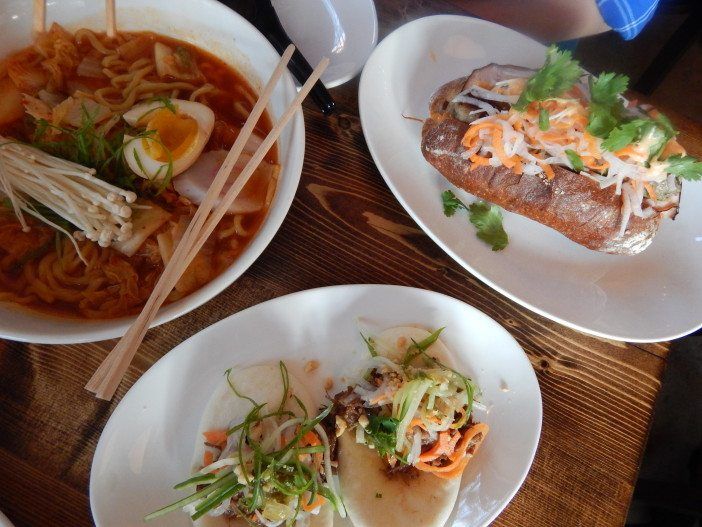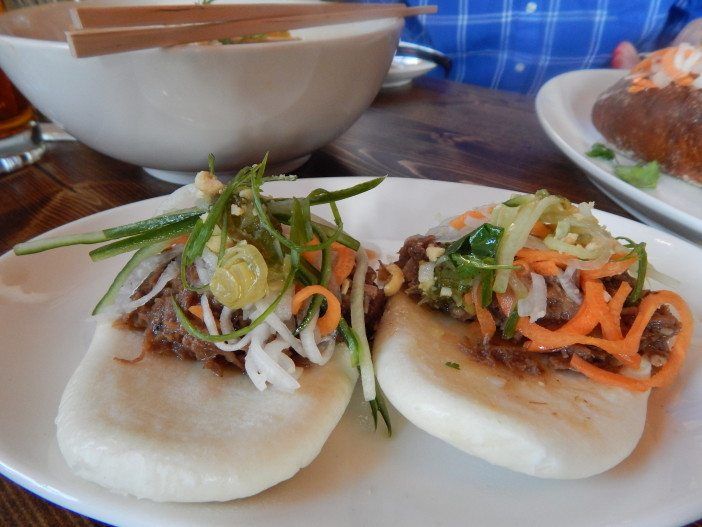 Not wanting to stop there, we also tried the Bao sandwich ($7), which brought delicate bursts of flavor in a marinated Korean brisket (you can also get seitan) enclosed in two steamed white rice/sugar buns and topped with daikon, cucumber and carrot salad, scallions, and peanuts.
While all of that was more than enough for the two of us, we were also chomping at the bit to sample the Vietnamese sandwich ($8), which perfectly layered spicy and sweet, with its pâté, griddled pork sausage, ham, chili, spicy mayo, cilantro, cucumber, and daikon/carrot salad.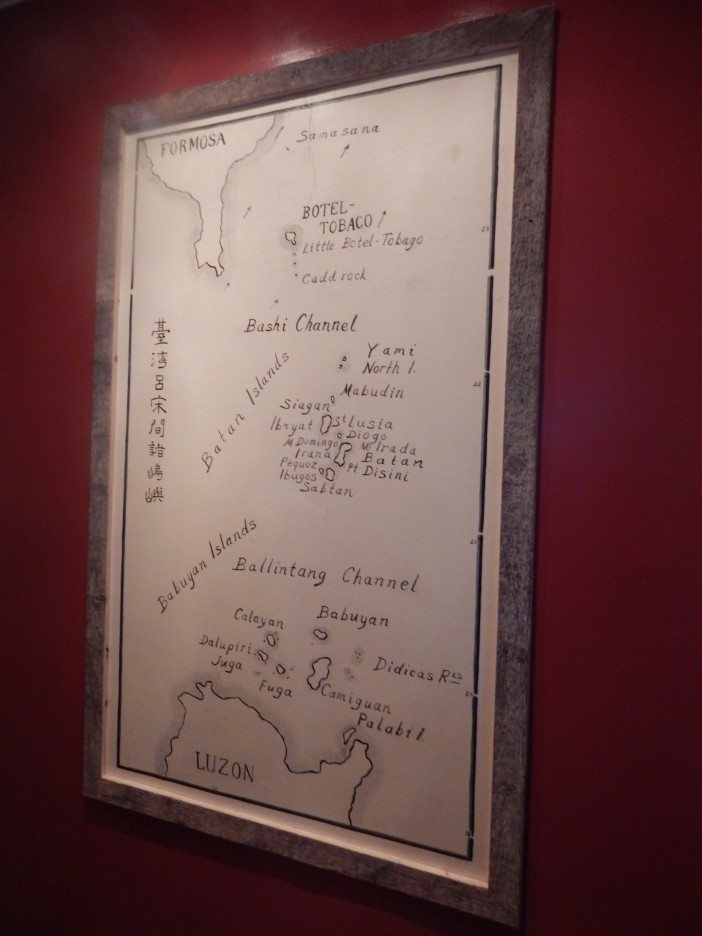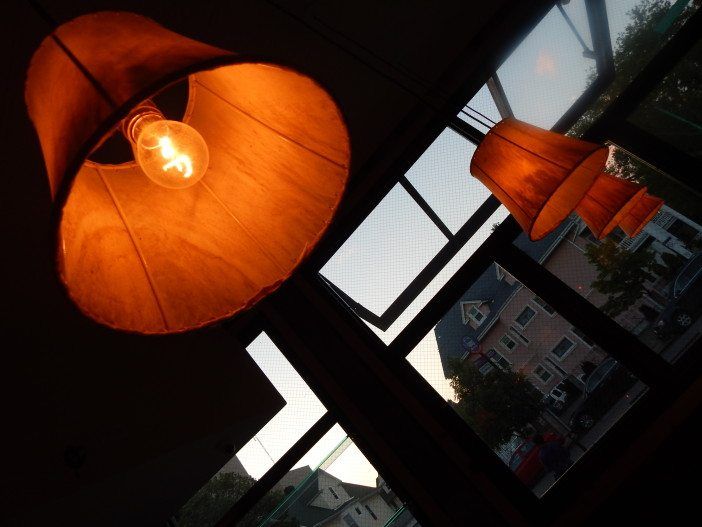 It was also difficult to keep my eyes off other tables, and, fortunately for my pit-less stomach, Ditmas Park Corner and Corner Media Publisher (and neighbor) Liena Zagare and neighbor, artist, and chef Elaine Mamary were also at the soft opening and let me try some of their green papaya salad ($8) and curry ramen ($14). With the salad's fresh papaya, shrimp, mint, garlic, garlic, lime, and more, and the curry ramen's spicy blend of bamboo shoots, napa cabbage, fish cake, egg and more, we won't have a hard time knowing what to try next.
Pair all of that with beer, wine and liquor (David told us they expect to have their liquor license in hand by tomorrow), along with soft lighting, wooden tables and bar, and gorgeous murals, we can easily say that Bashi Channel is a huge win for the neighborhood, whether you're looking for somewhere to grab something light after hanging out at Sycamore next door or want to linger over numerous courses with a date, friends or the family.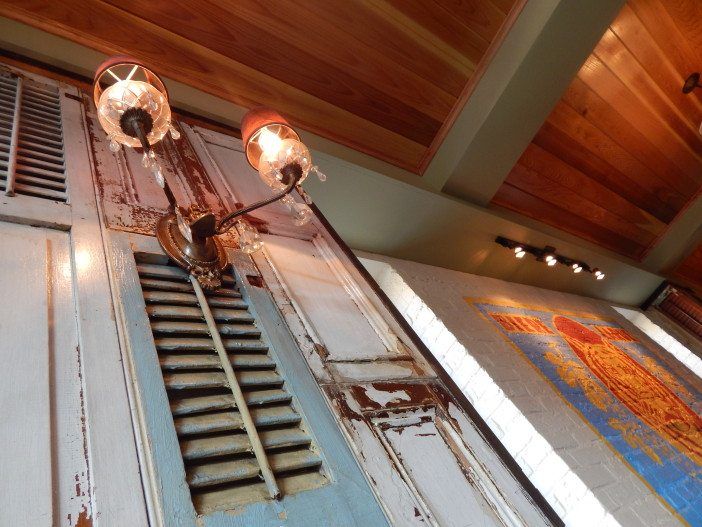 Plus, while Bashi Channel expects to be open until midnight several nights a week for its first month, David told us he expects the restaurant will soon expand its hours and keep the kitchen open until around 2am for our neighborhood's late-night crowd — happy news for our many musicians trekking home after gigs in the city, or just for those of us who can feel our stomachs rumbling in those pre-dawn hours.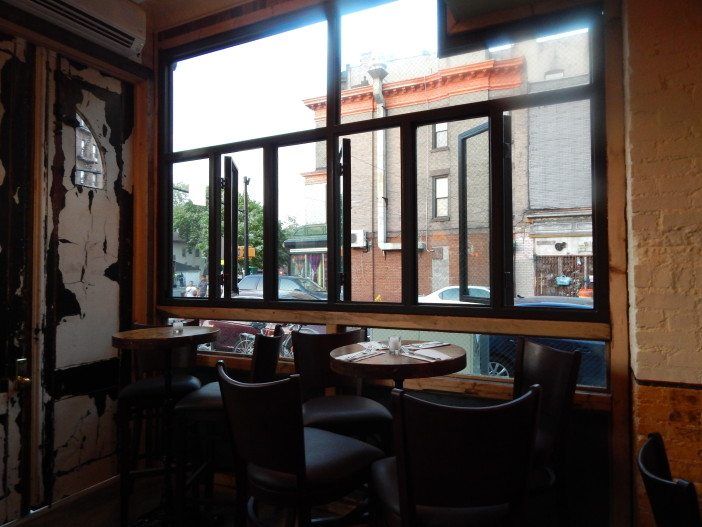 From all of us at Ditmas Park Corner, many congratulations to David, Jim and George — we can't wait to go back!
Bashi Channel is located at 1120 Cortelyou Road, by Westminster Road. It will hold its grand opening beginning at 5pm Saturday, May 16. Following the grand opening, the restaurant will be open 5pm-12am Tuesday through Saturday and 5pm-12am Sunday and Monday.