A Closer Look At 1306 Albemarle Road, One Of The Coolest Houses In Prospect Park South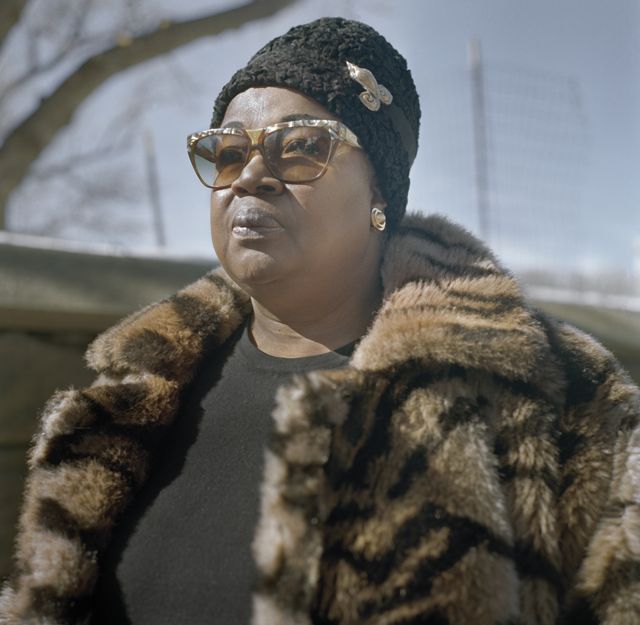 Recently, Brownstoner did a nice little piece on the history of one of our favorite houses in the whole of Victorian Flatbush — 1306 Albemarle Road.
The eight bedroom home on the corner of Argyle road was built in 1905 and is now owned by neighbors Chris and David Lindsay Abaire, who sometimes do cool things like hold performances of plays in the house or host the Prospect Park South Halloween Parade.
Like the nearby 100 Rugby Road (currently on the market for $2.275 million) and famous Japanese house, 1306 Albemarle was designed by local developer Dean Alvord's bro John J. Petit, a sort of  talented mad scientist of the architecture world.
As with many Petit homes, Brownstoner says, 1306 doesn't strictly fall into one style category–part Colonial Revival, part Queen Anne, the house was specially commissioned by a dye manufacturing magnate John S. Eakins, who ran his business from a section of Wallabout Street in Vinegar Hill and had previously lived with his family in what is now Bedford Stuyvesant.
Since then it's been owned by Cary D. Waters, who made his fortune in petroleum test instruments and who served as the president of the Prospect Park South Association for a time, former Brooklyn DA Edward S. Silver, and the Lindsay-Abaire family, among others.
Although Brownstoner had already profiled Chris about the home's renovation a while back, that article is unfortunately no longer available. We spoke to her briefly about the "Building of the Day" post, to see if she and David were surprised to learn anything new, as well as to learn a bit more about how they found the home and the incredible renovations they've done to restore it to its original glory.
"David has researched the house history pretty thoroughly," Chris says, "so there weren't many surprises about who lived here, but Montrose Morris provided more details about the residents than we knew about, which was a treat to read.
"We had rented apartments in brownstones in Carroll Gardens and Boerum Hill since 1992, so when we were ready to buy, we assumed we'd end up in a townhouse or brownstone. We have lots of friends in the Victorian Flatbush area, though, and when we started to compare the layouts of the amazing houses here — (natural light on four sides!) vs. the more limited layouts of townhouses, we knew a house in this neighborhood would be a better fit for our family.
"There was lots of work to do on the inside of the house before we moved in — eight months of upgrading the systems, plastering walls, etc. — and after moving in, it was another four months restoring the kitchen to its original location.
"After we'd been in the house for a couple years we turned our attention to the outside. The aluminum siding had been laid over the original cedar shingles, so when it was removed, we were able to see the original patterns made with shingles and clapboards. We opted to remove the old cedar and replace it with new cedar, replicating all the original pattern work.
"Our architect, Patricia Kelley, and Luis of LC Carpio Contractor Corp. get all the credit for the exterior. For the interior Patricia worked with the contractor Square Indigo, Inc. We got great advice all around about how to restore original details and upgrade the house to have modern amenities, like central air conditioning, without compromising the original design.
"We'd like to offer the house as a stop on the Victorian Flatbush House Tour in the coming years," Chris says, "since there is so much interest in the houses in PPS. We feel incredibly fortunate to be the caretakers of this unique house — I don't plan to move again!"
The Lindsay-Abaire family and their contractors have certainly done an amazing job on the house, and have been generous in sharing their hard work with neighbors — and it will be a huge treat if 1306 Albemarle is on the Victorian Flatbush House Tour in 2014.
Want to learn more about 1306? Marriages, tragedies, heists and more–the full history of the home is at Brownstoner.