2 Young People Struck By Box Truck, One Critical In Bath Beach Crash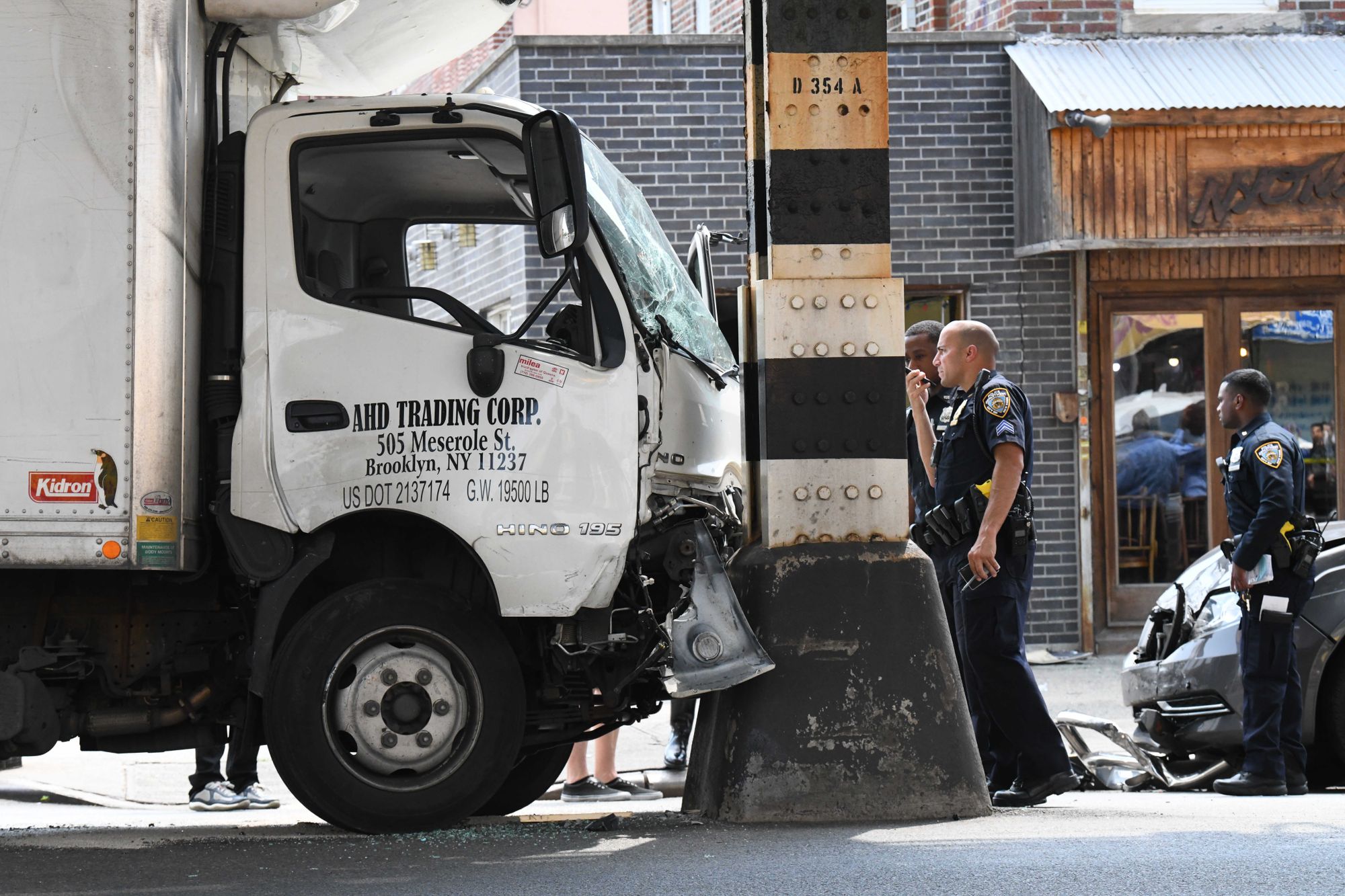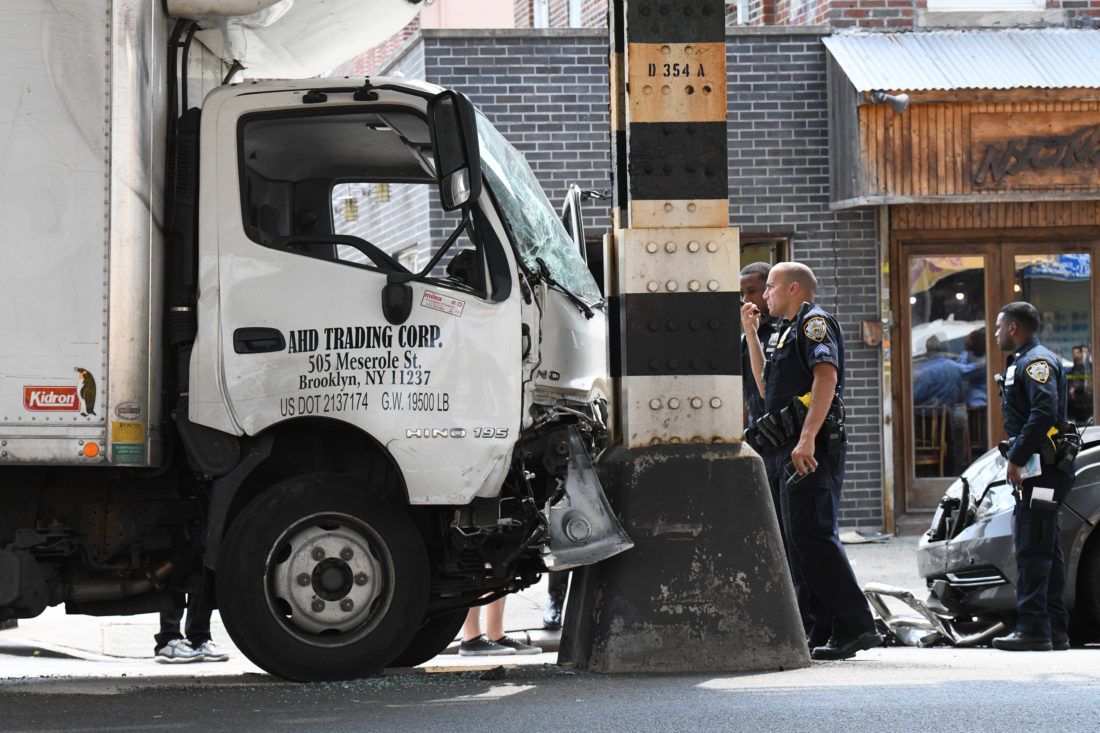 BATH BEACH – Police are holding a 63-year-old driver of a box truck who struck two pedestrians on 86th Street in Bath Beach this afternoon, police said. Police officials say they suspect the driver attempted to flee the scene at about 3:10 p.m. when he hit the second pedestrian before hitting a pole that supports the elevated trains at the corner of Bay 35th Street and 86th Street.
Charges are pending and he is being held at the 62nd Precinct on Bath Avenue.
Witnesses say the driver of the box truck apparently lost control while making a turn onto Bay 35th Street, striking a 26-year-old man on a skateboard. The force of the truck threw the young man into the window of Nyonya Malaysian Restaurant at 2322 86th Street.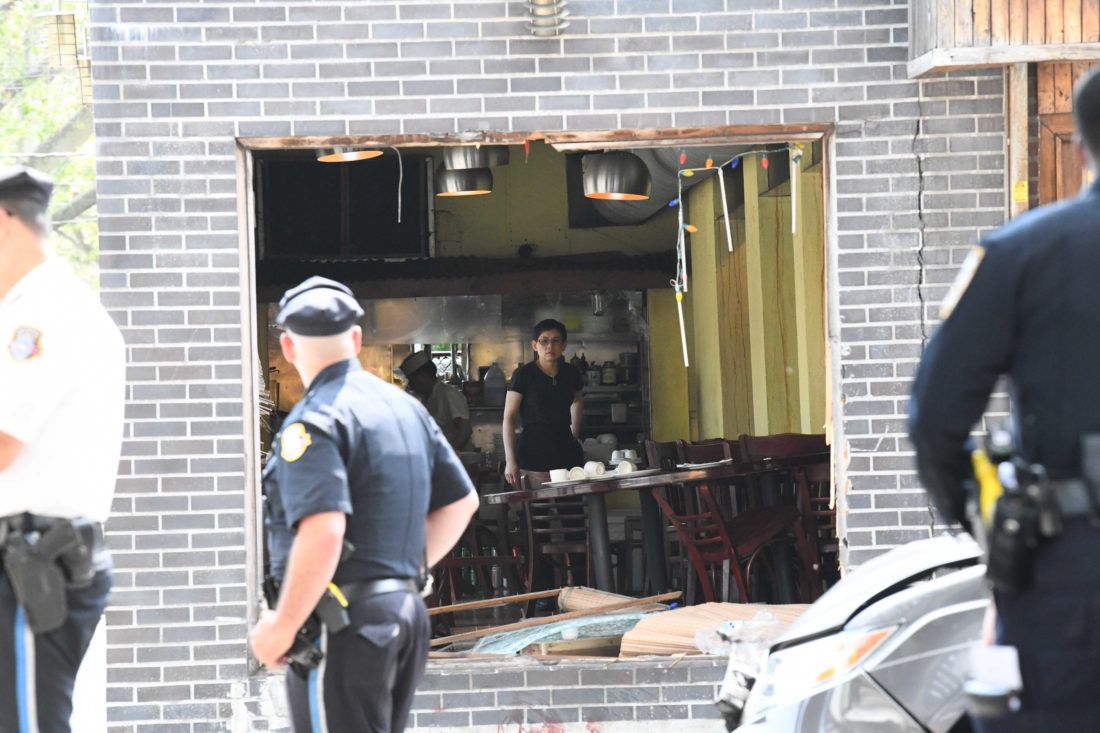 The driver, according to witnesses, then tried to make a hard u-turn back onto 86th Street, striking a 24-year-old woman and then hitting the steel support beam of the elevated trains.
The 26-year-old man sustained severe head injuries and was rushed to Coney Island Hospital where he was clinging to life, police said. The 24-year-old woman was taken to Maimonides Hospital with non-life-threatening injuries, police said.
A witness who would not give his name said he saw the truck hit the young man and then "it looked like he tried to get away, but he hit the pole."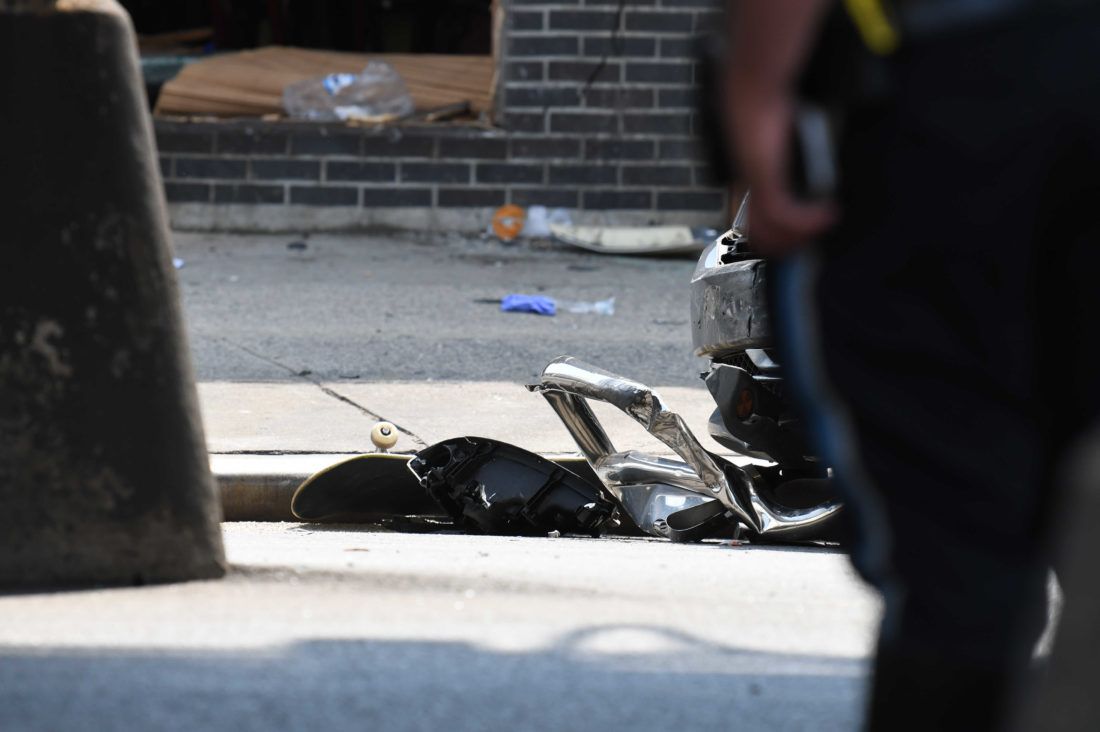 The driver, not identified but was working for AHD Trading of Meserole Street in Greenpoint, was taken to the precinct and was being questioned by 62nd Precinct detectives. Another man who was in the truck with him stayed at the scene and was being questioned by NYPD Highway patrol investigators. It was unclear at this time why the driver kept going after hitting the young man. Police were viewing video from local stores to see exactly how the crash occurred.