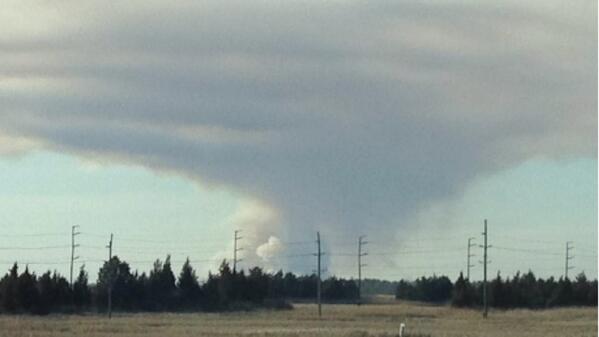 UPDATE (11:55 a.m.): The New York State Department of Environmental Conservation has issued an Air Quality Advisory until 11 p.m. tonight. Those with respiratory concerns should reduce outdoor activity.
Original story:
A brush fire in a state park in New Jersey is throwing up smoke, blowing north into New York City, filling communities in Southern Brooklyn, Manhattan and Staten Island with an acrid smell this morning.
The New York Post reports:
"Due to a brush fire in the Wharton State Park in New Jersey, residents in Staten Island & Brooklyn may smell smoke," tweeted the NYC Office of Emergency Management at around 1:45 a.m.

The nearly 123,000-acre park, located in Burlington County, is roughly 70 miles from the southern tip of New York City. Odors were reported from Staten Island to Brooklyn and Manhattan.
DNAinfo adds:
About 30 acres of the park ignited Sunday night and sent a plume of smoke into the sky that could be seen from miles around, according to NBC, which added that the flames haven't injured anyone or burned any buildings.
The smoke smell remained in the area until late morning.
An AP report says no one has been injured and no structures damaged in the fire. As of 9:30 a.m., firefighters had managed to contain about 30 percent of the blaze.